At heart, we are a loyal team of people devoted to creating sustainable solutions and relationships. We do everything with integrity, outpacing all industry standards for value, service, and reliability.
That doesn't mean it's been easy. But our way of doing business is deeply rewarding. We make it much easier for our clients to succeed in a complex and volatile industry. And we never forget that we are ultimately helping people, not just moving product.
From our headquarters in Union, New Jersey, we manage a thriving global distribution network for high-end and low-end mobile products, including over ~1000 retail points of presence in emerging markets.
COS Phones is going places. In 2017 alone, we generated nearly $100M in revenue from sales of 12 million devices and accessories. And we continue to grow 75%, year on year, with no debt.
Meet Our Team
Our Leadership Team
COSPhones has grown in size and scope over the last several years, and it has done so by cultivating an environment that rewards employee achievement. The COSPhones culture encourages people to grow and thrive, ensures that employees do their jobs with integrity and attention to detail, and rewards employees when they achieve their goals.
Jerry Abramov
Harsh Shah
Sabrina Ball
Solana Dever
Sarthak Shah
Glenn Lurie
CEO and Board of Directors Member, Synchronoss Technologies
Career
Glenn has shaped groundbreaking telecommunications and wireless developments throughout his career. His 30 years' experience and roles include:
President and Chief Executive Officer of AT&T's Mobility and Consumer Operations
Leading AT&T's negotiations with Apple to introduce the first iPhone and iPad
Integrating AT&T's DirecTV and the company's digital business
Building IoT business, Digital Life, and Aio Wireless (now Cricket) for AT&T
Driving sales at McCaw Cellular, wireless pioneer acquired by AT&T in 1994
Boards
In addition to his current Synchronoss Technologies roles, Glenn has served as chairman of the board for the Consumer Technology Industry Association (2016). He also serves on the Delphi Technology Advisory Council. He is an executive advisory board member of Curing Kids Cancer and the board of the Atlanta Concorde Fire Soccer Club.
Notable Achievements
Named one of 10 #MobileGameChangers by Russell Reynolds Associates (2014)
Named one of the Global Telecom Business "Power 100" (several years)
Wireless Week's Telecom Leadership Award (2010)
Atlanta Telecom Professional of the Year Award (2009)
BA in Business/Marketing from Seattle Pacific University
Career
For over 30 years, Tim has influenced and experienced the rapid developments of the communications industry. His 33 years in executive roles at AT&T and its predecessors include:
President of AT&T's Worldwide Supply Chain (most recent)
President and CEO of AT&T West
President of network services for AT&T Southwest, President of Data and Network Services for SBC Operations
President of SBC Telecom, Inc.
President and Chief Executive Officer of Pacific Telesis Business Systems
Chief Operating Officer of Pacific Bell's Advanced Communications Network
Senior VP—Network Engineering and Planning of SBC Data Services
Other Leadership Roles
Tim currently provides strategic input to decision makers at two Silicon Valley startups and several industry advisory boards. He twice served as Chairman of the QuEST Forum Executive Board, and is also a member of Supply Chain 50 and Supply Chain World. Additionally, Tim serves on the board of directors for the National Football Foundation and College Hall of Fame, San Francisco.
Notable Achievements
US Navy Officer
Captain in the USN Reserve (retired)
Named scholar athlete and one of nine Distinguished Americans, National Football Foundation and College Hall of Fame
Associate Professor, University of Utah
Tim Harden
President and CEO of T6 Enterprises Operations and Supply Chain Consulting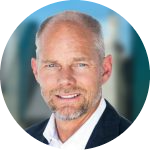 Danny Bowman
Wireless Industry Veteran and Board Advisor
Career
As an accomplished C-suite with 25+ years in the wireless industry, Danny has managed large organizations and multi-million/billion dollar budgets; engaged in global multicultural collaboration; and fostered innovation combining technology, process, and human behavior. His roles include senior positions at:
Cellular One
Nextel
Sprint
Samsung
LeEco North America
Other Leadership Roles
Danny serves on the advisory boards of Mobile Posse in Washington D.C, Pervacio in Dallas, Texas, and CyberCar in Denver, Colorado.
Notable Achievements
Executive MBA, Olin Business School, Washington University
Executive Leadership Certificate, McDonough School of Business, Georgetown University
BA in Business, Evangel University
Career
Brian applies proven strategic thinking and blue-sky creative ideas to craft results-oriented marketing plans. He brings deep experience from over 30 years in the industry, creating innovative campaigns and building solid partner relationships to drive increased penetration and revenue. His leading roles in marketing and the wireless space include:
AT&T Wireless, Senior Director of Equipment Marketing, responsible for cooperative marketing budgets in excess of $200 Million annually
First Lexington Corporation, VP Sports Marketing
Ogilvy & Mather, Senior Account Executive
Other Leadership Roles
Brian cofounded PMG, a content marketing agency focused on technology, with Kim Charlton in 2003 and grew their client list to include Intel, Qualcomm, Microsoft, Samsung, ZTE, Verizon, AT&T, and many more.
Notable Achievements
Pioneered award winning co-marketing programs with partners like MTV, Disney, and the NFL, alongside leading manufacturers such as Nokia, Motorola, and Sony
Started Pinnacle Sports Network – a sports marketing agency designed to increase participation and excitement for youth athletics
BA in business, University of Texas, Austin
Brian Linver
Founding Partner, Pinnacle Marketing Group (PMG)